Welcome to the New Website of Kingdom Sports!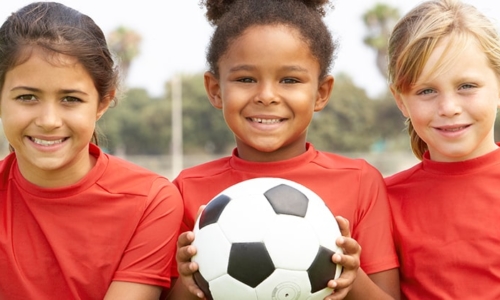 If you're a regular visitor to the Kingdom Sports website, you've undoubtedly noticed that we've given the site a complete facelift. Maintaining our iconic color scheme, we've focused on improving usability by better organizing all of the available information. From simplifying our homepage banner displays to streamlining our program offerings, it should be a whole lot easier to find the information that you need.
In addition to usability improvements, we focused on making the site 100% mobile responsive. With over half of all web traffic coming from mobile devices, we know how important it is for our customers to be able to access our website on the go. Our new site accomplishes this by rescaling and resizing for all device types, including smartphones, tablets, and desktop computers.
You may have also noticed that our class, league, and camp pages are much more consistent. Hoping to provide our site's visitors with a clean, simple interface, we standardized the page designs and created a much more intuitive registration process. Because of this, it's now easier than ever to research and register for your favorite flag football, skateboarding, or youth soccer classes.
At Kingdom Sports, we're committed to offering the area's most inclusive, skill-oriented youth soccer programs. If you're interested in participating in an exciting program that will help you develop your abilities, be sure to register for one of our programs today!